As of today, Hazel, The Hellraiser is now Can/Am CH TurfTide's Breaking Through The Morning Haze. She was handled by my dear friend and
absolutely fabulous handler, Pauline Baldwin. I know mama Jilly was smiling from above.
Pre-show chillin. Thanks, Meg (Bogie's mom) for the photo.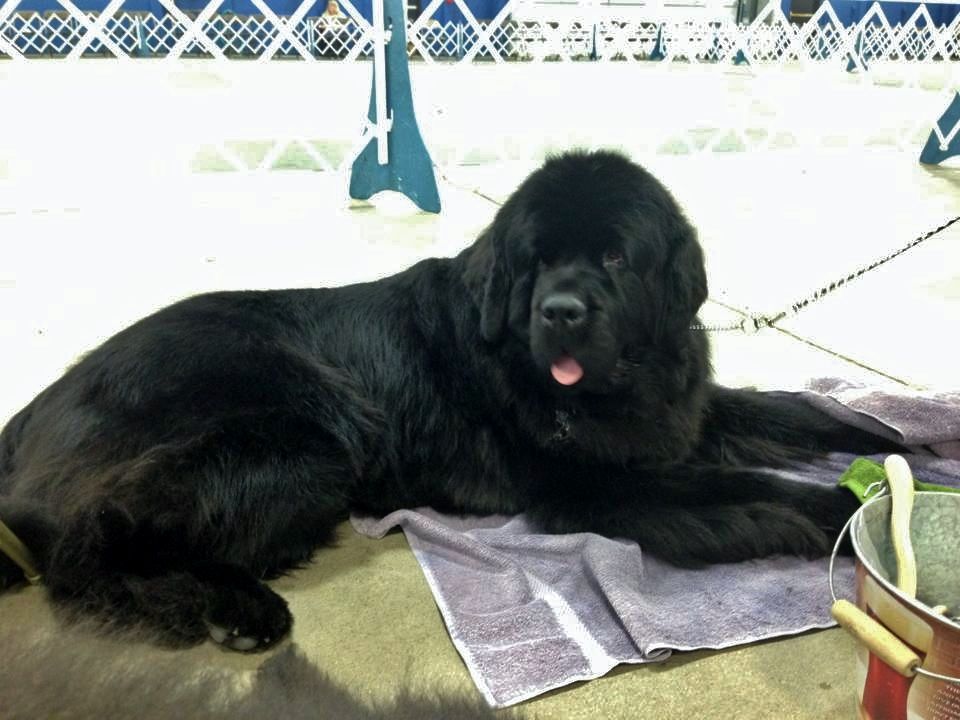 Yup, Bill Shelton, the same, very thorough judge who judged Breed at the National. Hazel took WB and BOW for the major.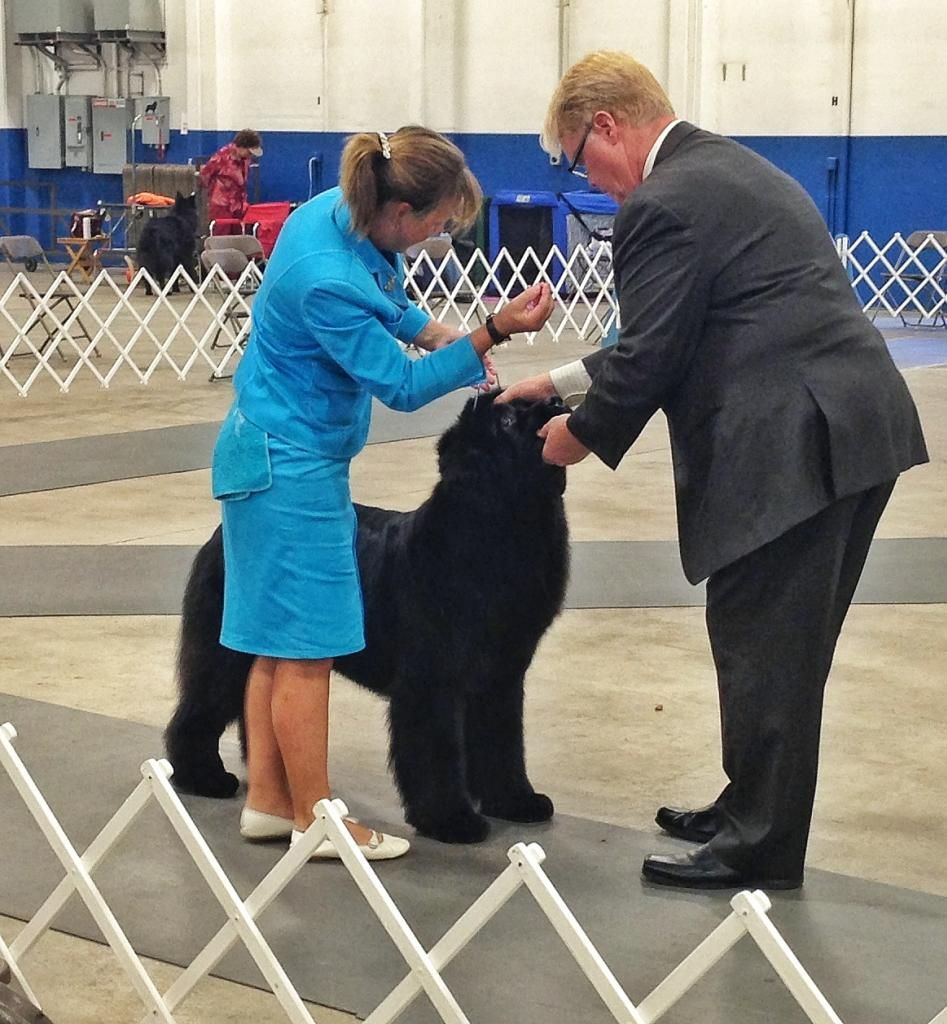 Today's judge, Clay Cody. Hazel took WB and BOS for the major!