that's about what simba thought when the kitten sylvester decided to run to simba they were both moving so not the greatest pic. simba is lifting his paw so the kitty couldn't touch it lol.
ok gary named sylvester and i named sly here are the 2 of them together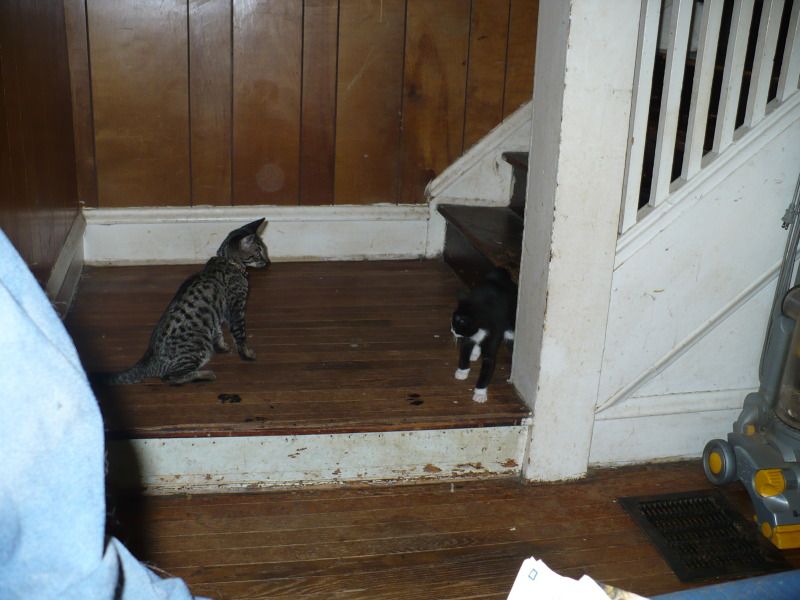 sly has not been eating that much and is losing weight he has a vet appointment weds im hoping it will be fine to wait that long.